Hello
How are you holding up during this coronavirus mess? I'm a janitor so (for the most part) I'm needed. Someone has to clean up and disinfect everything. I feel lucky to be working.
Anyway...on to the point of this blog.
My brand new Kim Possible fan fiction... Shego's Game...will be here soon!
Here is a sketch of the cover. REMEMBER: it has a "Saw" type theme.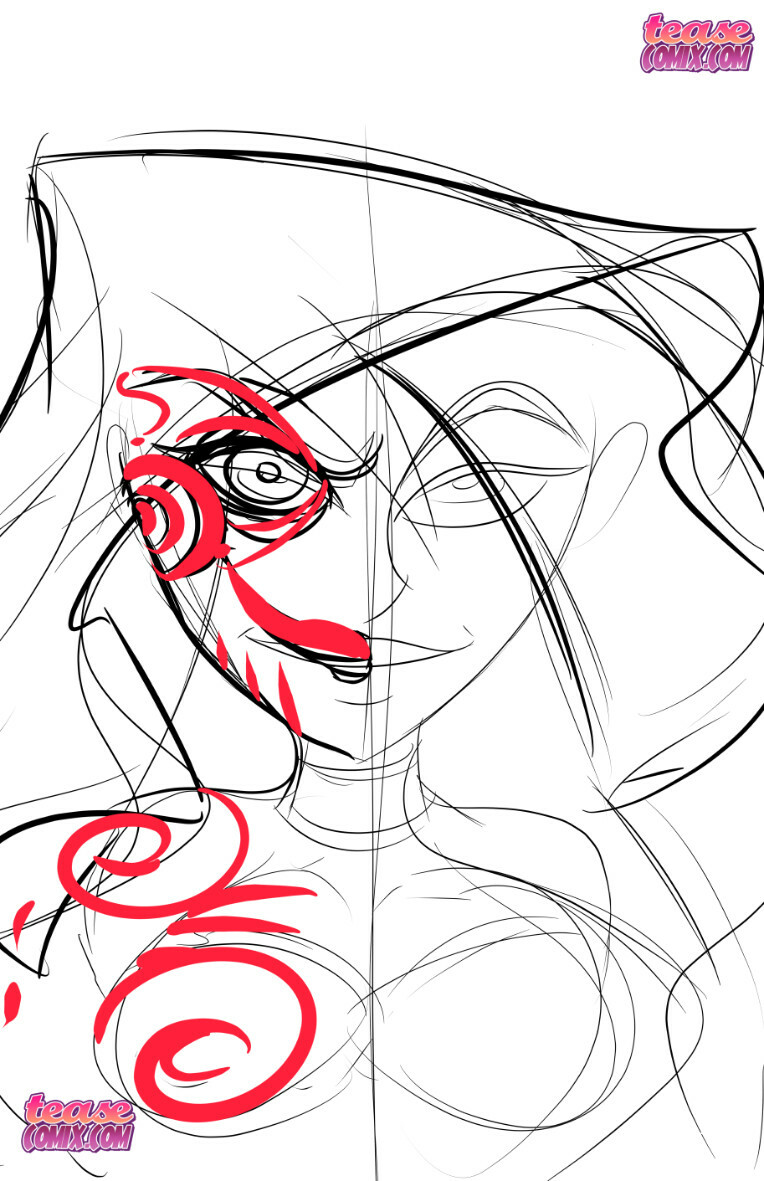 I also want you to remember that this NEW story has nothing to do with Cheer Fight.
It's a WHOLE NEW STORY with a WHOLE NEW WORLD!
Generally the synopsis is this:
It's 5 years since graduation. Kim and Bonnie find themselves locked in a room, handcuffed and naked! There is a rope around there neck. A doll named Billie gives them a 1/2 hour to escape as the rope slowly pulls up! The key to the handcuffs is dangling right in front of them! Will they survive by working together or is there rivalry so deep that only one will escape while that person watches the other one die?
Oh, and I forgot to mention that the challenge gets harder as time goes by. For example. The rope goes UP every 5 minutes! At the 15 minute mark a vibrating egg starts to vibrate in there pussies. At the 20 minute mark, water is sprayed on them from above, and at 25 minutes oil is seeping on to the floor. Keep in mind, as time passes the noose is getting higher! So at 25 minutes oil is on the floor, there bodies are wet AND they are trying to stand on there tippy-toes to keep from choking because the rope is so high!
This story is a VERY different story then what I've written before. Like all my stories there will be twist and turns.
I hope to have the 1st chapter posted on FanFiction.Net by April.
WARNING: I will try my hardest to update and post a new chapter every week like usual do but since I'm lucky enough to be working I only have the weekends to write. The story has 3 chapters completely done so far but I'm hoping to make it 10 chapters long so it's about a third completely finished.
Let me know if you can't wait to read this story.
Stay home and stay safe!
Chris