OK...I'm going to see how many people read my blog here.
A Kim Possible story / idea popped in my head today. I think it would make a better comic then a long fan fiction story.
Here it is...
What if Ron BOUGHT a bootleg version of the Mind Control Chip, placed it on Kim's head when she was sleeping and took advantage of her...
BJ, sex, whatever...use you're imagination.
But after a while he felt bad so he took it off.
Ron wakes up and find himself tied up on his bed. Kim is about to put the mind control chip on him and...
...it doesn't work!
That's the twist!!!! It never worked in the first place.
Kim tells him that she loves him and and she did everything he told her to do prove to him she would really DO ANYTHING for him!
But using a mind control chip on her was WRONG! Bad boyfriend! So she punishes him in some sort of non-violent way like keeping him tied up to the bed and putting porn on the TV but he can't do anything about his hard on. I don't know....
I got the idea from looking at THIS picture....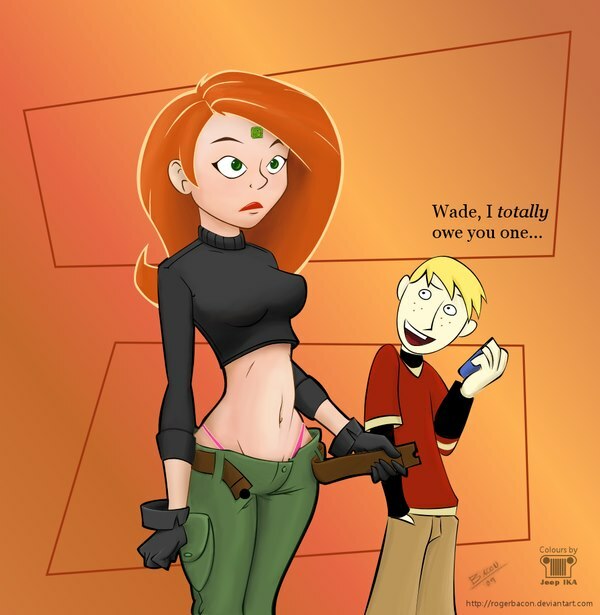 So if you read my blog here....let me know what you think of this idea.